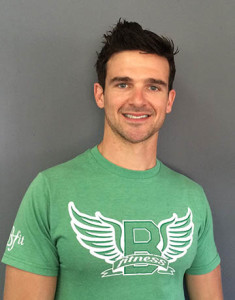 Philip is a professional trainer who is passionate about life teaching people how to make the very most of it. His focus is on the workings and potential of the human body, the physiology, how it functions and moves as a system. Continuously educating himself and others on how the body works to maintain and develop ourselves is his passion.
With 10 years experience in the fitness industry; helping others to understand and to achieve their maximum potential has become his focus. Combining strength with balance, power with coordination, endurance, reactive and movement training to undertake everything in our lives is paramount to ensuring quality of life and quantity of life. His goal is to help you realize and achieve your true potential as a pushing, pulling, running, jumping, bending, flexing, thinking human being.
Philip owns "Burlingame Fitness" training studio in Burlingame, CA, he is a competitive Obstacle Course Racer and co-hosts a podcast on the topic, called "The Obstacle Order".
*He can be found on Facebook and Instagram at "@Trainerflip" and at "www.b-fit.net"